Civil Rights of Immigrants
Community ID
Members of Quad Cities Interfaith identified the need for a Scott County Community ID. This ID would serve all residents of Scott County to access some of the most basic social and economic aspects of life. Our leaders have been working diligently in spreading the word about the benefits of a Community ID. We have gathered signatures from directly impacted people, businesses, organizations, and faith groups all who see the good implementing a Scott County Community ID would do. We have gathered the support of over 400 individual and institutional supporters. You can join us by signing on as a supporter ready to take action by signing HERE or reach out to us to get more involved in the fight for justice.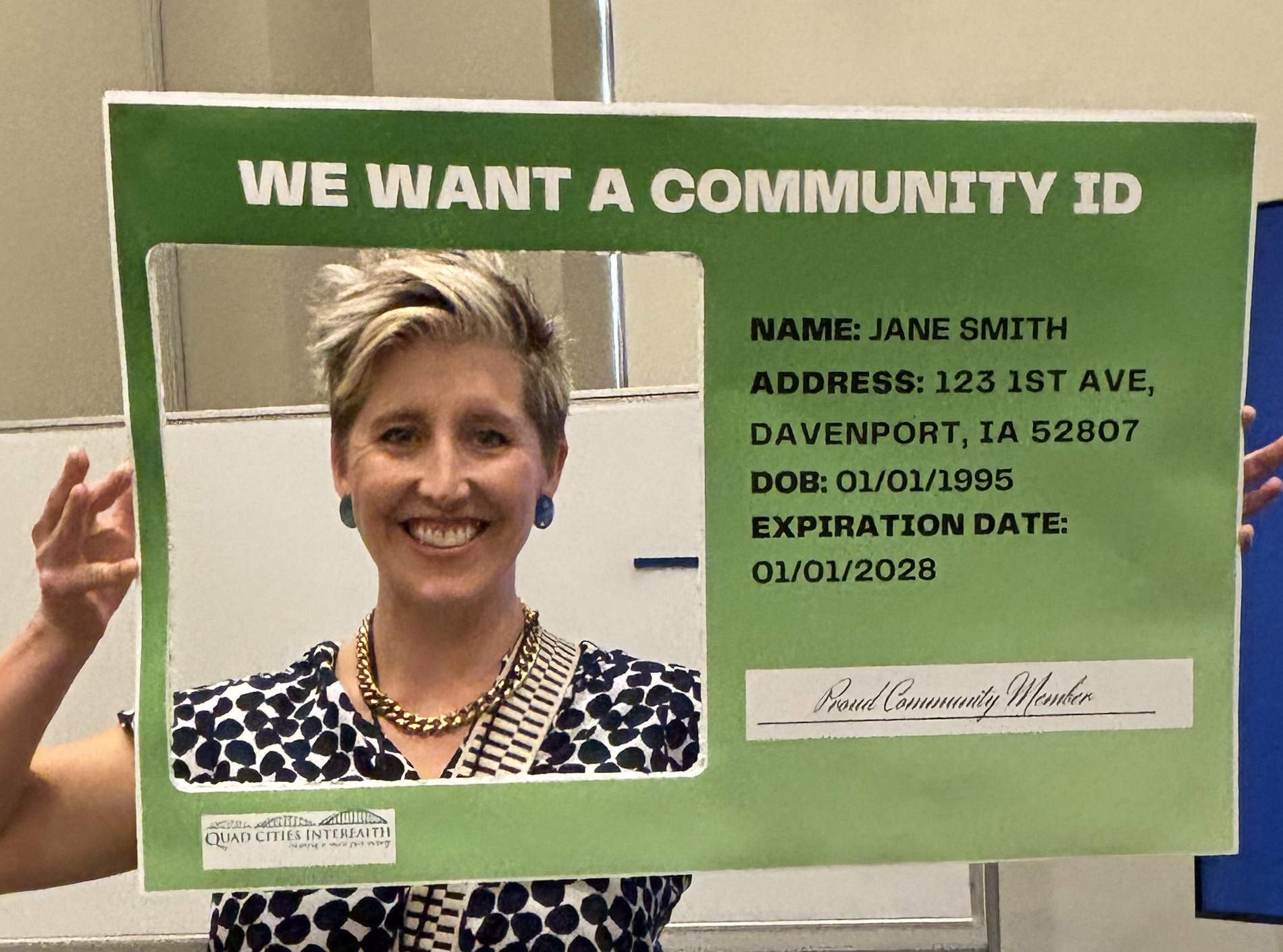 Pass a Scott County IA Community ID Now
As signers in support of the Community ID, we believe its implementation would benefit all residents, businesses, organizations and government entities in the city. We call on the City of Davenport to implement an identification card accessible to all Davenport city residents.
Why is this important?
In Iowa, a municipality may issue a Community ID – a verifiable, official photo identification card – that would make aspects of life more accessible to all city residents. A Community ID would make it possible for city residents to participate in the economic and social life of our community. We can make our community a more welcoming and inviting place to all people by providing a basic right that many take for granted: a right to an identity.
Many community members are unable to acquire a traditional form of identification. This ID would be especially beneficial to vulnerable populations, such as citizens returning to the community after incarceration, people experiencing homelessness, people with expired forms of identification unable to travel great distances to renew, senior citizens and immigrants.
We all want to feel safe as we go about our daily lives. A Community ID would benefit law enforcement in keeping the community secure and building trust with community members. People who witness traffic accidents or are victims of crimes are more willing to communicate and cooperate with the police when they have an ID card that they know the police will accept. A Community ID could eliminate time-consuming searches through police databases when a police officer is dealing with someone who is unable to obtain a state-issued ID. The Community ID would provide law enforcement with proof of a person's identity, which could, under certain circumstances, avoid an arrest and trip to jail. One example is a traffic stop. If the driver does not have a driver's license but has a Community ID card, the officer has the option to write a citation instead of taking the person to jail. This would save time and resources.
A Community ID card could be used to:

Open a bank account
Confirm one's identity when using credit cards
Pick up prescriptions at the pharmacy
Provide proof of identity for leases and utilities
Obtain a library card
Return items to the store
Report a crime
Interact with schools, hospitals, civic and community organizations and law enforcement
A Community ID card would not substitute for a driver's license. It cannot be used to prove employment eligibility, vote, board an airplane, purchase alcohol or tobacco or enter establishments with age restrictions. We emphasize that it cannot be used by police or Immigration and Customs Enforcement (ICE) to target individuals.
Other Iowa counties have successfully implemented community ID programs, such as Johnson, Marshall and Story counties. Community members in Polk County are in the process of asking county officials to implement the community ID. Davenport can also join in recognizing that everyone in our community has the right to an identity.
I Vote ID for All
Great news about the I Vote ID for All TVDL campaign! After multiple meetings with council members, state representatives, state senators, organizing actions and campaigns in Springfield, Chicago, and other Illinois areas, months of hard work ultimately paid off. In partnership with Pilsen Neighbors Community Council, United Congregations of Metro East, Faith Coalition for the Common Good, and the Gamaliel of IL/IA, we are proud to announce that HB 3882 has been signed into law by Governor JB Pritzker! Sponsored by State Senator Ram Villivalam and Representative Barbara Hernandez, this bill will allow for our immigrant neighbors to access a standard driver's license! Thank you to our Rep Gregg Johnson and State Senator Mike Halpin for their support on this bill!
This law will make the TVDL a standard driver's license that will serve for identification purposes in Illinois.Thank you to everyone who joined this campaign and signed their petitions to make this possible.
Background on the TVDL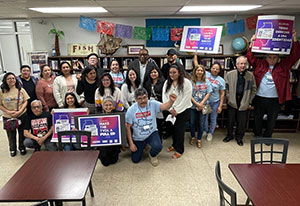 The Temporary Visitor Driver's License came into effect on July 1, 2014. Over the year's this driver's license allowed non-visa status individuals the opportunity to drive safely on the roads without any legal repercussions. Nonetheless, this temporary driver's license was not a valid form of identification in the State of Illinois, it was only a driver's license but was NOT VALID FOR IDENTIFICATION. HB3882 amended the TVDL legislation so that it became a Standard Driver's License available to all residents of IL, regardless of immigration status. Nowadays everything requires a valid form of identification to do a host of things like renting an apartment, cashing a check, picking up prescriptions, or enrolling kids to school, etc. A valid identification increases accessibility to everyday necessary services, access to selected financial institutions and basic healthcare services.
National Civil Rights of Immigrants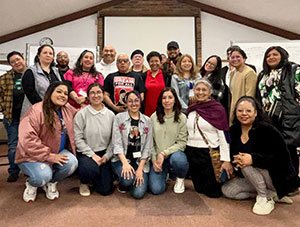 Quad Cities Interfaith is an affiliate of the Gamaliel Network. Gamaliel's Civil Rights of Immigrants Campaign (CRI) is committed to working for equal opportunity and fair treatment of immigrants, refugees, and asylum seekers. The Civil Rights of Immigrants is in support of the CHIRLA campaign to update the Registry. What is the Registry? A pathway to citizenship for ALL! The Registry is an existing law that has been around nearly a century and it has been updated 8 times before to provide a path legislation for immigrants. The Registry was last updated in 1986 under the Ronald Reagan Administration. Congress has the opportunity to act and update the immigration registry by passing H.R. 1511 and S.2606. A registry update will benefit everyone, like those with DACA, TPS, and all fully undocumented individuals who have been living in the US for 7 years or more.